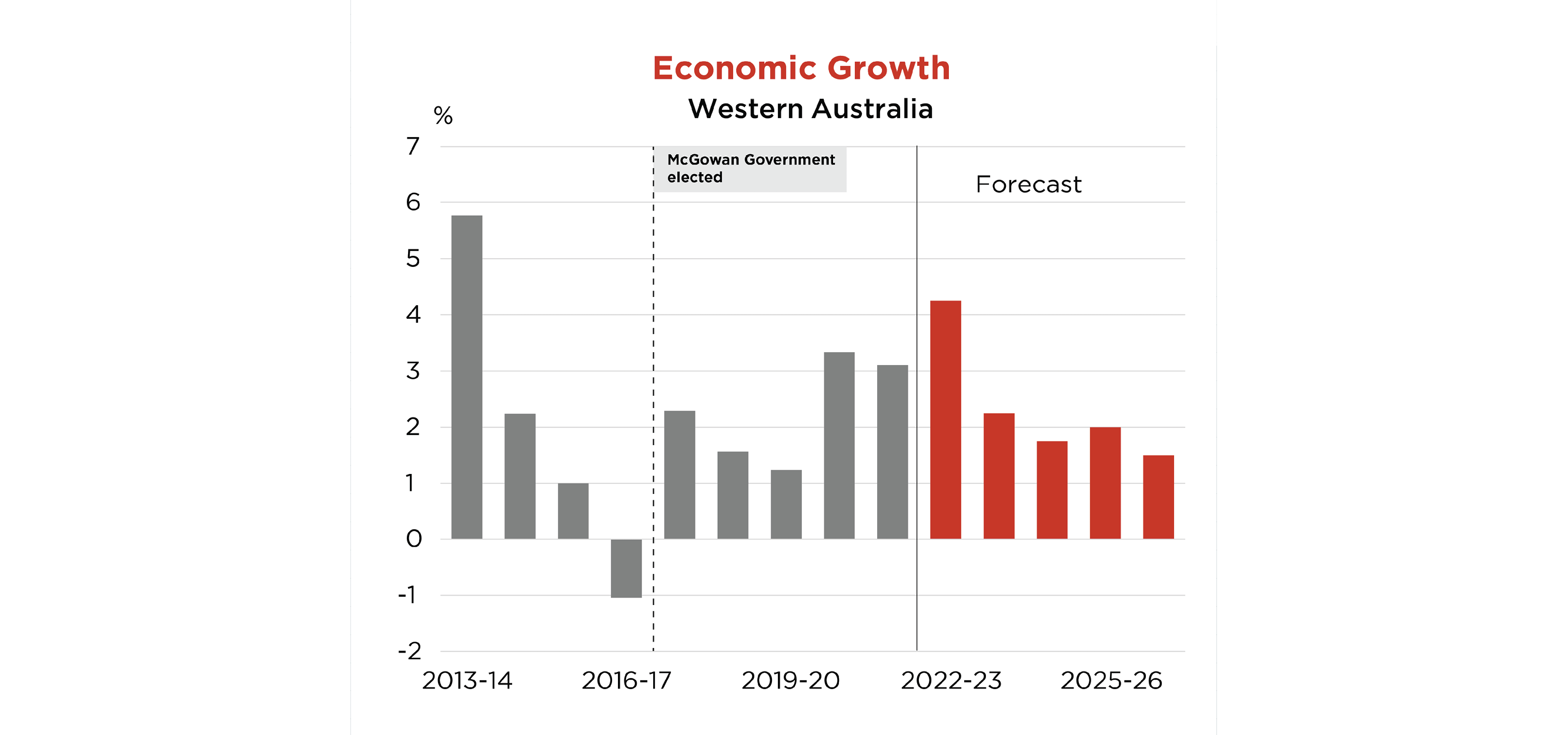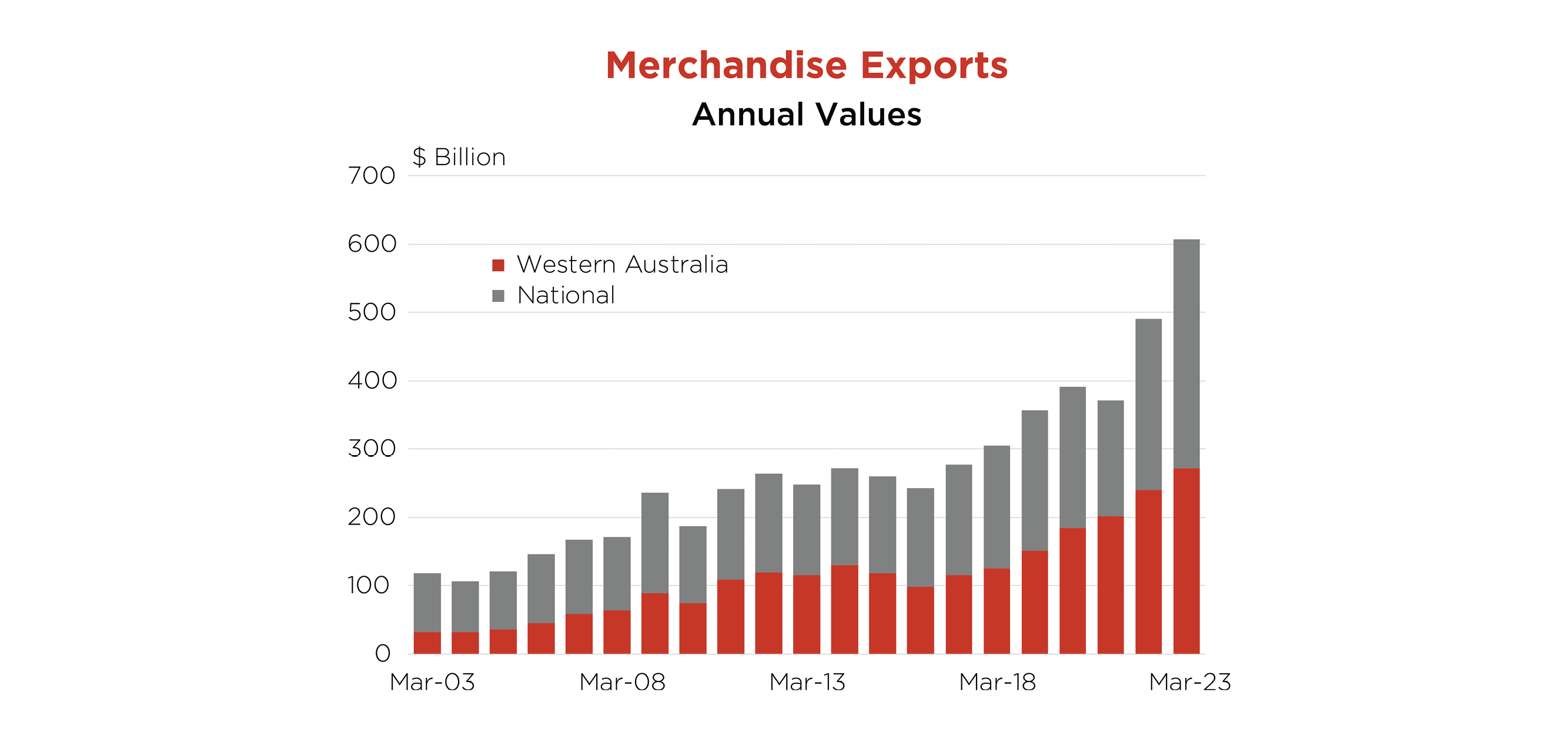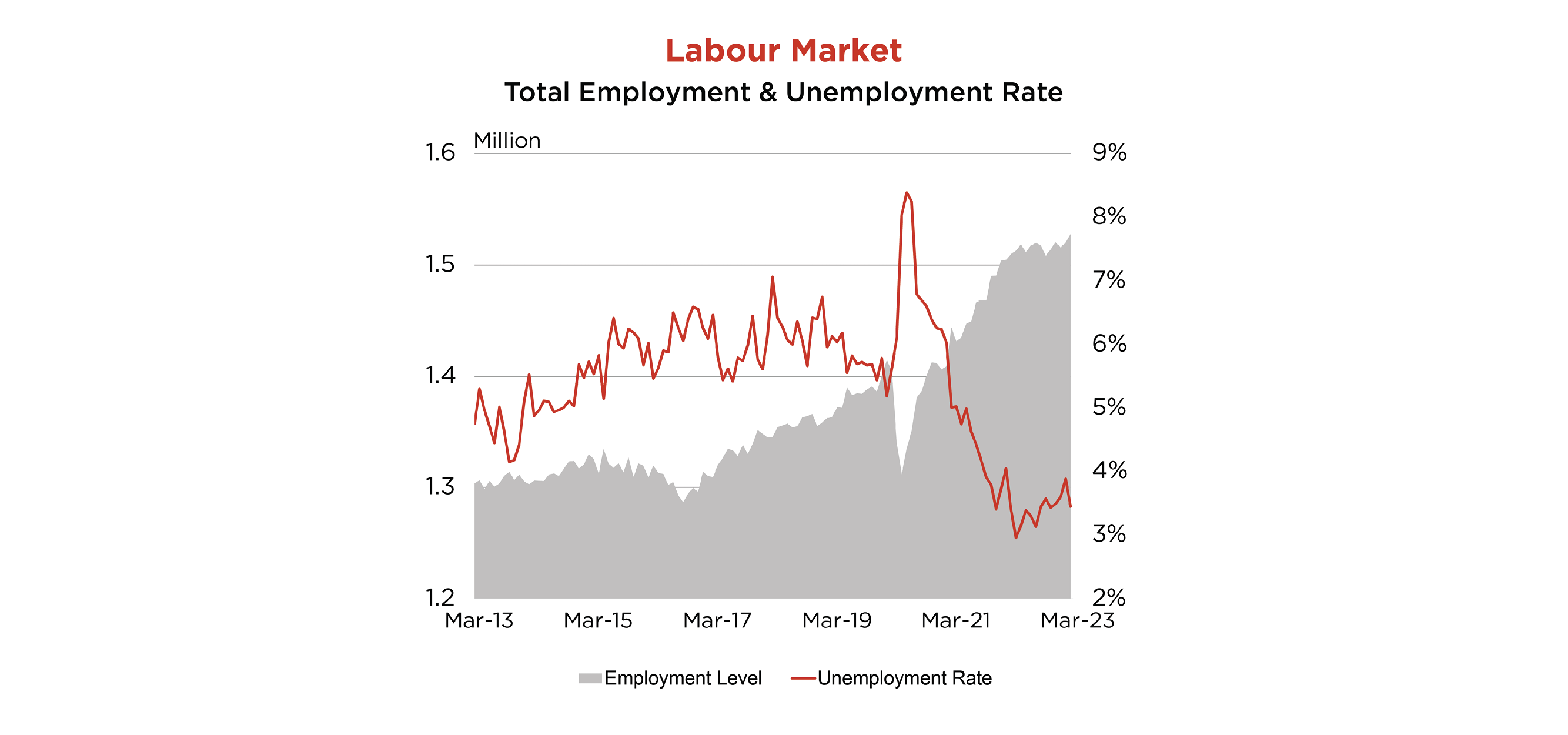 Economic and Fiscal Outlook
The 2023-24 Budget highlights Western Australia's sustained economic strength, with the economy expected to grow by 4.25 per cent in 2022-23, which would be the highest rate of growth in nine years.
The strong WA economy is creating opportunities, with a record 1.53 million Western Australians in work, including the highest ever level of full-time employment. Since the McGowan Government came to office in March 2017, an additional 218,621 jobs have been created.
Unemployment rate remains very low at 3.4 per cent, and expected to remain low.
Strong growth is supported by robust merchandise exports growth, at a record $272 billion over the year to March 2023. WA continues to outperform the rest of the nation, accounting for 45 per cent of national goods exports.
WA's economy and households are not immune from global inflation and interest rates pressures – with this Budget providing cost of living relief to every WA household, with additional support to those who need it most.
Perth's CPI was lower than other States and Territories over the year to March 2023, underpinned by much larger increases in electricity and gas prices on the east coast. Perth's CPI growth is forecast to ease to 3.5 per cent by the June 2024 quarter.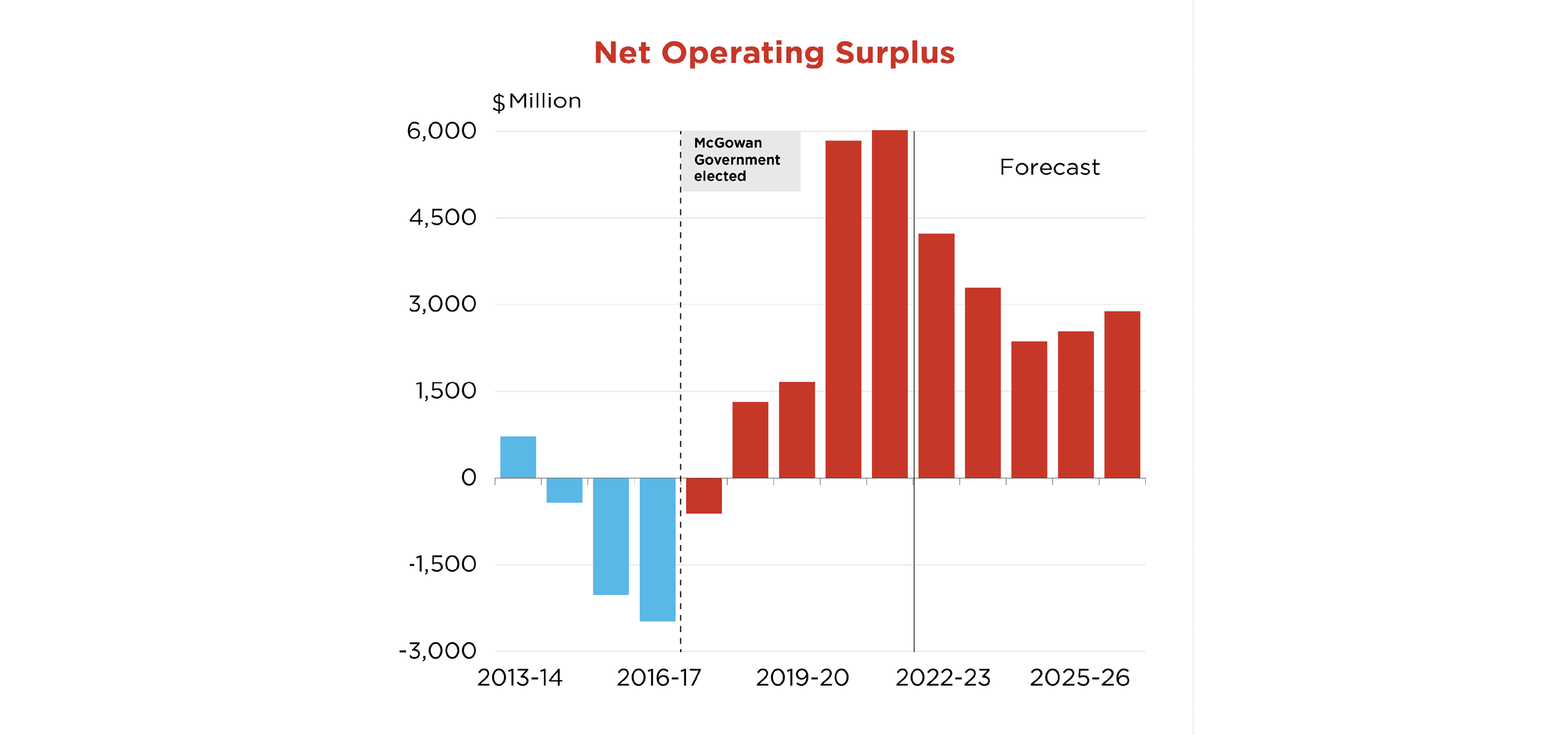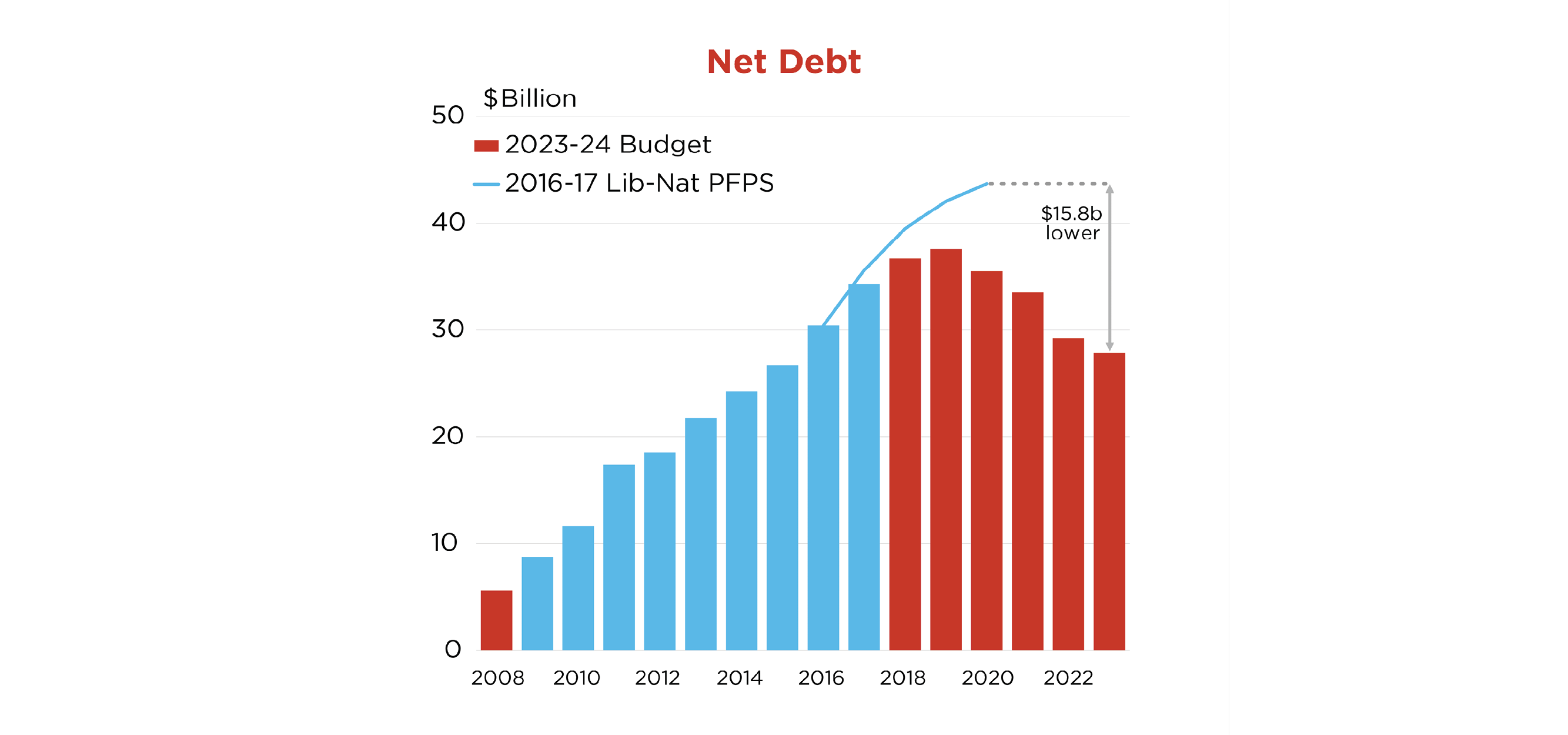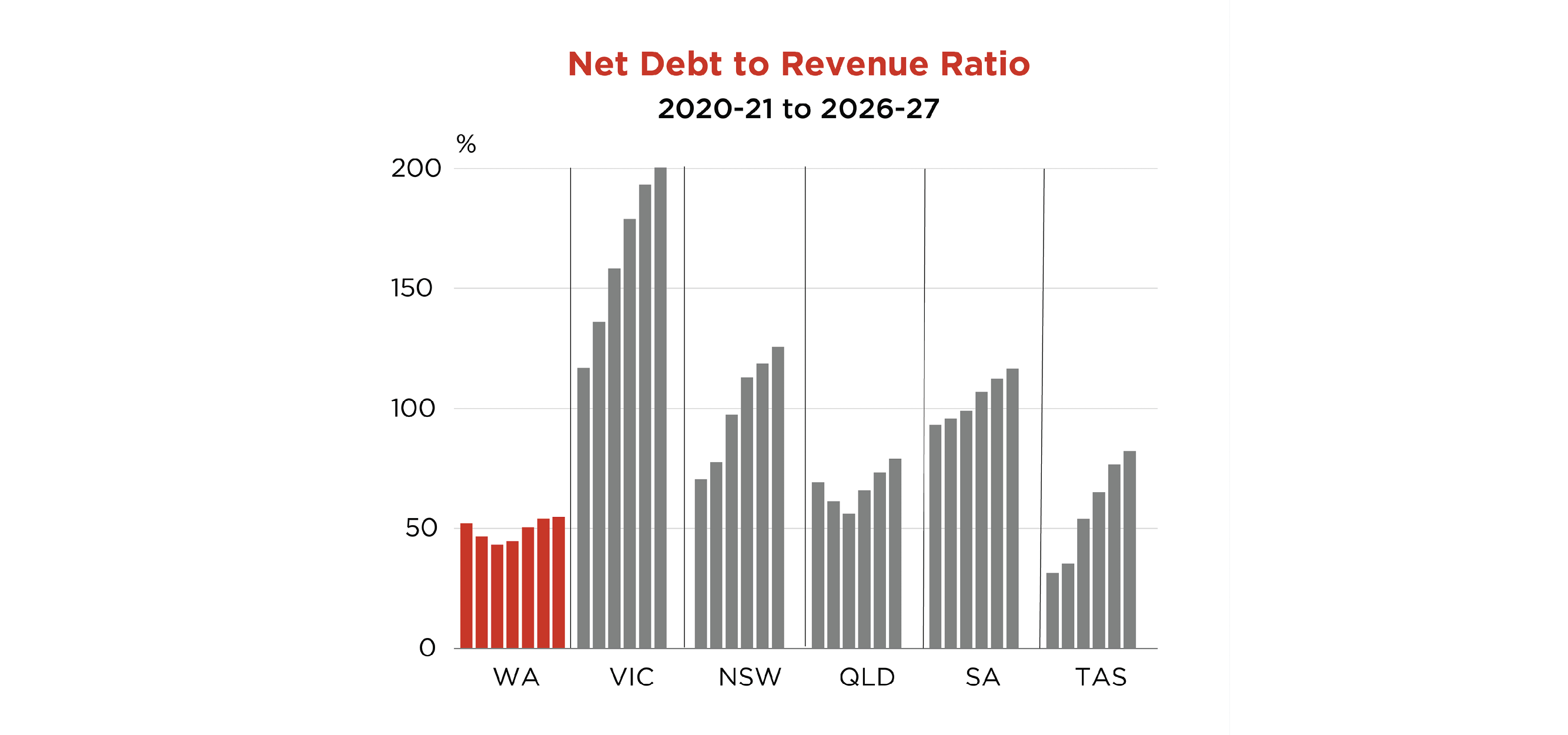 Western Australia's strong economy and finances are leading the nation:
A $3.3 billion operating surplus is forecast in 2023-24, with surpluses forecast to continue over the forward estimates.
Operating surpluses support funding for the State's future, with a record $39 billion investment in infrastructure investment over the next four years including new and expanded hospitals, more schools, the transformational METRONET program, major investments in roads and decarbonising our electricity grid.
Surpluses also help to reduce the State's net debt, saving the State in the long run. Net debt is expected to decline for a fourth consecutive year to $27.9 billion at 30 June 2023, almost $16 billion lower than projected when the McGowan Government came to office.
Significantly lower net debt levels have already saved Western Australians around $4.3 billion in wasteful interest payments since coming to office.
WA's forecast net debt trajectory remains relatively flat compared to the sharp increases in debt in other States despite Western Australia's record investment in infrastructure.